About me
Where i come from...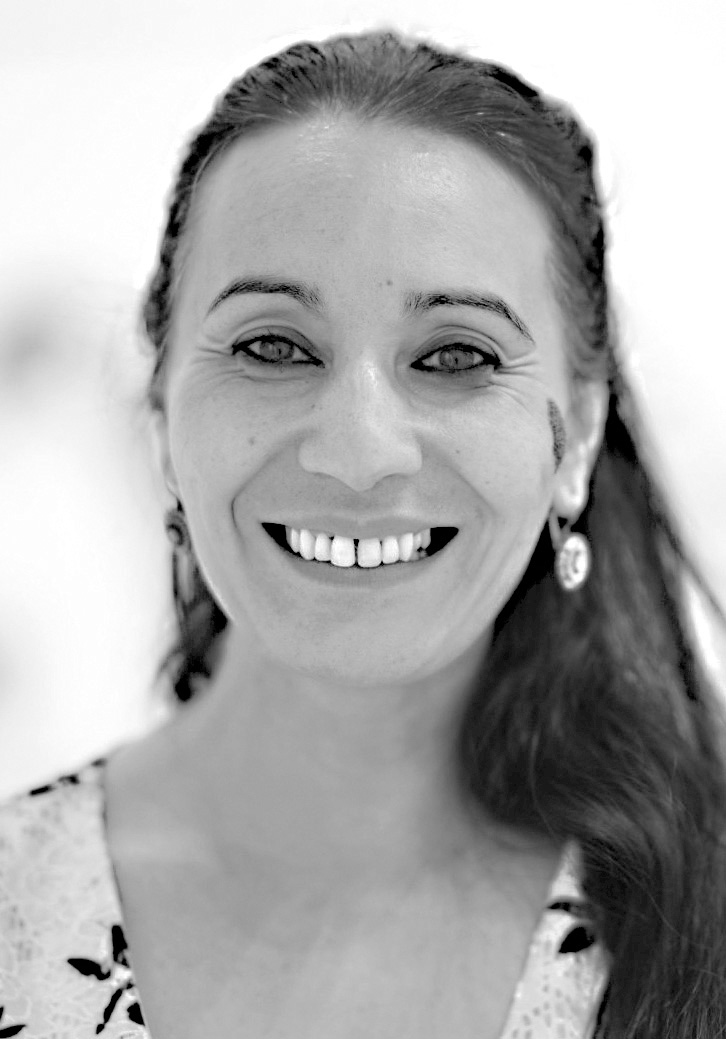 What they say...
Born May 2, 1974 in Casablanca Morocco is a photographer, visual artist, conceptual.
Her artistic output, THE BELLY OF SILENCE, Powers and Counter-Powers, focuses on the different implicit and invisible relationships of power rooted in our Christian and Judeo-Arab-Muslim societies. His work thus translates the history of emancipation through a deep commitment to individual freedoms. With the project Super Oum and The Broken Body, the artist is part of a feminist fight in a post-colonial context, a fight against racial discrimination and the right of women (the right to abortion for all).
Parcours
Born in Casablanca in 1974, Fatima Mazmouz atterrit en France quelques mois plus tard, en région parisienne d'abord, dans la ville de Mantes-La-Jolie , puis évolue entre Paris et ses environs.
Son enfance fut marquée par les nombreux allers-retours au Maroc qui viennent structurer une vie de l'entre deux. Son père commerçant lui offre à travers l'univers de la petite épicerie, le premier laboratoire humain qui lui permet de prendre conscience des enjeux de domination propre aux représentations de l'Autre (clichés, stéréotypes, caricatures).
Son parcours d'études l'amène sur les bancs de l'université où elle choisit des études en Histoire de l'art afin de se rapprocher d'un univers visuel. Après un Master, elle entame une recherche sur l'écriture de l'histoire de l'art dans les pays arabes s'attachant à étudier les phénomènes au cœur du système colonial et post colonial. Cependant cette recherche lui témoigne des limites propres à la discipline.
Et pour être au plus près de ses préoccupations, elle change sa position d'historienne pour devenir artiste en sortant de « l'objectification» de l'histoire de l'art et en créant ses propres outils de recherche, artistique.
Autodidacte, elle commence donc à interroger le « Monde », ses identités, ses langages….
Fatima Mazmouz crée des passerelles entre l'intime et le champ politico-socio-culturel qui le traverse. La question du multiculturalisme devient l'axe principal de son travail, où la réflexion sur le corps s'impose.
Les séries Mouton Land, Exils intérieur et Immigrations regroupent tous les univers intérieurs qui habitent l'artiste. Parfois empreintes de dérision, ces univers lui offrent des refuges symboliques autant que des identités hybrides réincarnées.
De 2005 à 2015, Fatima Mazmouz s'est ainsi penchée sur le corps de l'avortement, le corps de la rupture, à travers un projet à dimension autant artistique que documentaire et performative intitulé A corps rompu
A partir de 2009, elle met en scène le corps « pansant », interrogeant le corps de la grossesse, et faisant dialoguer le corps de la mère avec le concept de mère patrie. Un projet qui a donné lieu au livre Super Oum aux éditions Kulte en 2014.
Medium...
Conceptual, the work of Fatima Mazmouz is built as a research of which each of the works (drawing, photo, sculptures ...) constitutes a stage of this investigation.
Each project creates new artistic tools of analysis like the Super Oum / icon of the resistance, the Uterus / land of asylum / weapon of resistance etc ... thus inventing a real personal language ....
Body
Fatima Mazmouz's work presents itself as a polymorphous work in which reflection around the body is needed. For the artist, the "body is above all political" and sums up all the issues of social and cultural political domination at the heart of our societies. The body is this medium which is at the crossroads of the small and the great History. In this sense, exploring her experience (woman's body), she questions her own body as a tool and medium of choice for her artistic research, whether in photography, video or performance.
Photography
Photography remains its most popular mode of expression. Each new search begins with photography.
Faced with the lens of the camera, the artist puts himself on stage often in the form of photographed performance. These photographs give rise to a direct and very frontal kind, as with the Super Oum where she appears wearing a belly of pregnancy. These works often show a claiming tone and position themselves as "engaged"
In addition, Fatima Mazmouz's photography is also expressed in a dreamlike and more introverted style when it comes to transcribing a thought from within. Often the use of lace is required in her photography, the lace that represents this frame (in between) constantly present in the work of Fatima Mazmouz.
A photograph of the inside and the outside, Fatima Mazmouz's photographic approach perfectly illustrates this constant coming and going between our intimate, inner reflections and those which transgress the frame of our body to exist in the public space.
Video 
The video takes over and accompanies the use of photography when the subject and the subject treated requires the relevance of a moving image, imposing another temporality.
Drawing
The drawing unfolds the various themes garnered by the artist. He develops research towards a minimalist and functional plastic language by proposing a new artistic vocabulary. For example, since the development of the Super Oum, the silhouette drawn from it, or just the contours of the belly, or of the uterus become a space of creation in itself and a real reservoir of ideas.
Sculpture and installation
The drawing is also available as a cut on different supports such as fabric, plexiglass, steel, thus creating sculptures or installations, such as the Constellations series.
As words are at the heart of reflection and theoretical research, in addition to sculptures made from silhouettes, the artist develops a verbal search that takes shape in wall sculptures previously cut out on the media listed as the famous phrase: " I'm banding up so I am. "
Fatima Mazmouz has exhibited in a variety of venues in Rome, Madrid, Amsterdam, Antwerp, Paris and Cairo, notably participating in major cultural events such as in 2005 at the 6th African Photography Meeting in Bamako, in 2006 at the International Festival from Photography in Arles, in 2009 in Paris Photo at the Carroussel du Louvre, 2015 at the Arab World Institute in Paris, in 2016 at the Biennial of Dakar, at the large Halles de la Villette in Paris and In 2017, she is the guest of honor of the Photographic Nights of Essaouira. In 2018 at The Grand Palais for the 22th edition of Paris Photo.
Exhibitions
2021
• Alger, Archipel des Libertés - FRAC - Orléans
• Katharsis - Galerie Lally - Béziers
• 1-54 Paris AT CHRISTIE'S - Galerie 127 - Paris
• Made in Mode Grossesse - Super Oum - IESA - Paris
• Revisting Casablanca - Das Weisse Haus - Vienne - Autriche
• Hommage à Mohamed MELEHI - Le feu qui forge - Casablanca
2020
• Sous Le Fil – Les Abattoirs – Toulouse
• I spit Fire – Kulte Gallery – Rabat
• Where i coming from – Inventory Platform – London
• Hystera, Petit Musée de l'Utérus – Usanii – Nevers
• 1:54 – Galerie 127 – Marrakech
2019
• Simetrias – CAAM – Las Palmas
• Les Marocaines – Maison de la Photographie – Lille
• Raw Queens – Mosaic Rooms – London
• Modest Fashion – Stedelijk Museum – Schiedam – Hollande
• Paris Photo – Galerie 127 - Grand Palais – Paris
2018
• Moussem – DE MARKTEN – Bruxelles
• Résistants – Kulte Gallery – Rabat
• Paris Photo – Galerie 127 - Grand Palais – Paris
• Landless Bodies – Casula Powerhouse Art Center – Liverpool /AUS
2017
• Afriques Capitales – Les Halles de la Villette – Paris & La gare Saint Sauveur – Lille
• A corps rompu – Galerie Negpos – Nîmes
• L'Iris de Lucy – CAAM – Las Palmas
• Casablanca, mon Amour – Galerie 127 – Marrakech
2016
• L'iris de Lucy – Museo Arte Contemporeano – Castille y Leon MUSAC Super Oum
• Galerie Mamia Bretesche – Paris
• 12ème Biennale de Dak'art – Dakar
2015
• Le Maroc contemporain, Institut du Monde Arabe
• Paris Festival Bilboard – Casablanca
• Casablanca Passé-Futur – Maison du Languedoc Roussillon – Nimes
2014
• Musée d'art moderne et contemporain – Rabat
• Musée des arts visuels de Marrakech
• Super Oum – Kulte Gallery – Rabat et Galerie fj – Casablanca
• Entre je – Galerie 127 – Marrakech
2013
• Musée Abderahman Slaoui – Villes en mutation – Casablanca
• Société Générale – 100 artistes – Casablanca
• Espace CDG – Histoire de trames – Rabat
2012
• Institut du Monde Arabe – Le corps découvert – Paris
• Galerie 127 – Marrakech
• Orient art express – 3ème édition – Oujda
• Galerie FJ – Intimate Project – Casablanca
2011
• Al Maqqam – Marrakech Art Fair
• Rencontre Photo Chile – Coquimbo/Santiago.
2010
• Marrakech Art fair – Marrakech.
• Galerie 127 – Marrakech.
• Panoramarocain, Galerie Jules Salles – Nîmes.
2009
• Paris – Photo, Carrousel du Louvre – Paris. Festival Cultur Jam Weimar.
• Festival d'art vidéo – Casablanca.
• Festival Féminin, Centre des cultures d'Islam – Paris.
2008
• Festival Videolounge – Amsterdam.
• Festival Vidéozoom – Sala Uno – Rome.
2007
• Galerie Mamia Brétésché – Paris Festival Femlink – Dubaï.
• Arte y mujer en Maruecos – Madrid.
• Festival International de la photographie – Fès.
• Biennale d'art contemporain de DUTA – Douala.
2006
• « Regard de femmes », SGBM – Casablanca
."De Veermloers" – Amsterdam.
• Festival International photographiques d'Arles.
2005
• 11ème Salon de la photographie de l'AMAP – Rabat.
• VIe Rencontre Africaine de la Photographie – Bamako.
• F.I.A.V – Barcelone.
• MoutonLand – Espace culturel Le Chaplin Mantes-La-Jolie.
---
My Portfolios
A Corps Rompu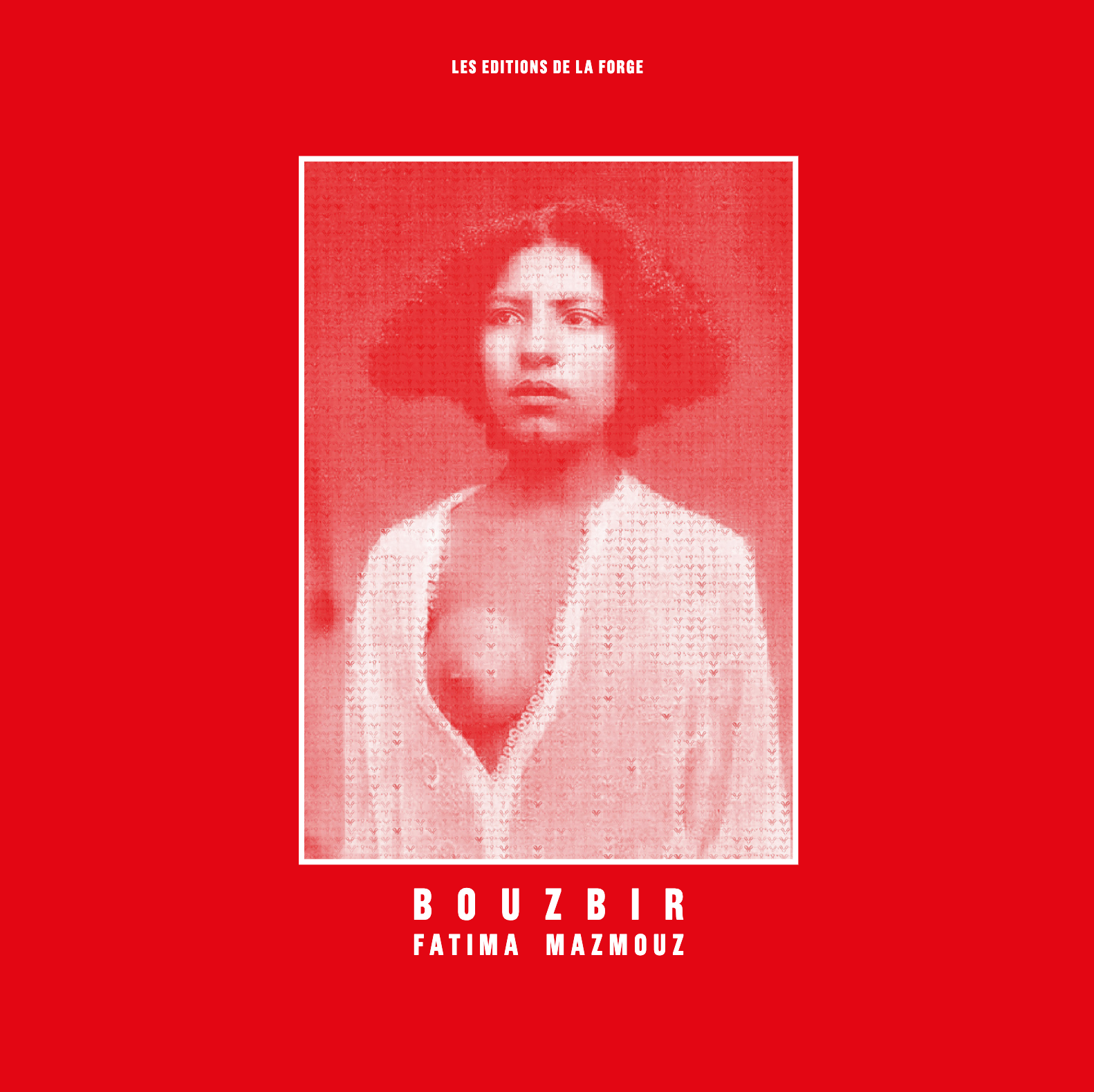 Portraits femme enceinte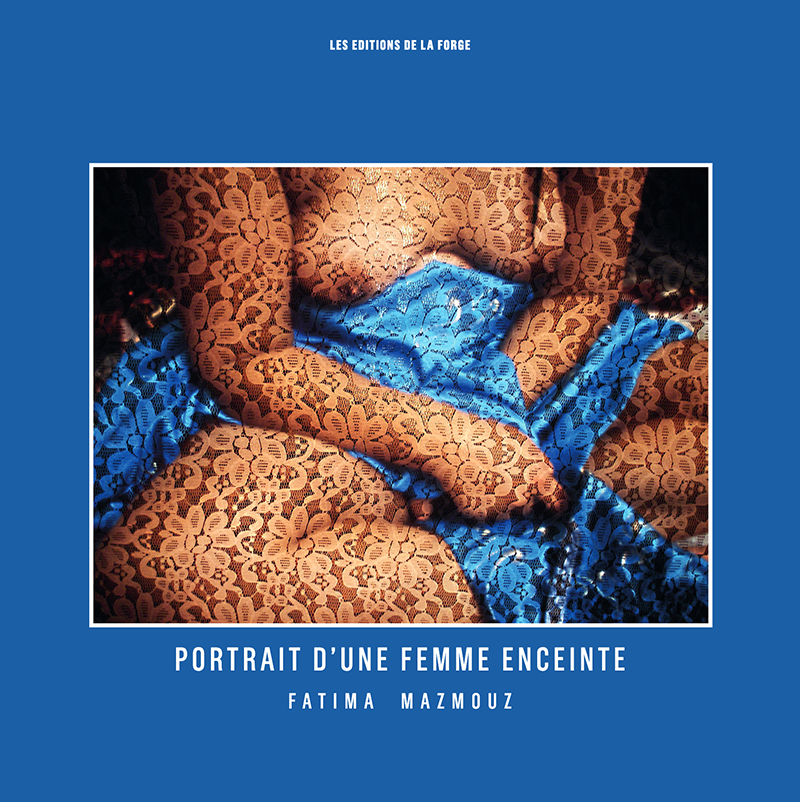 Super Oum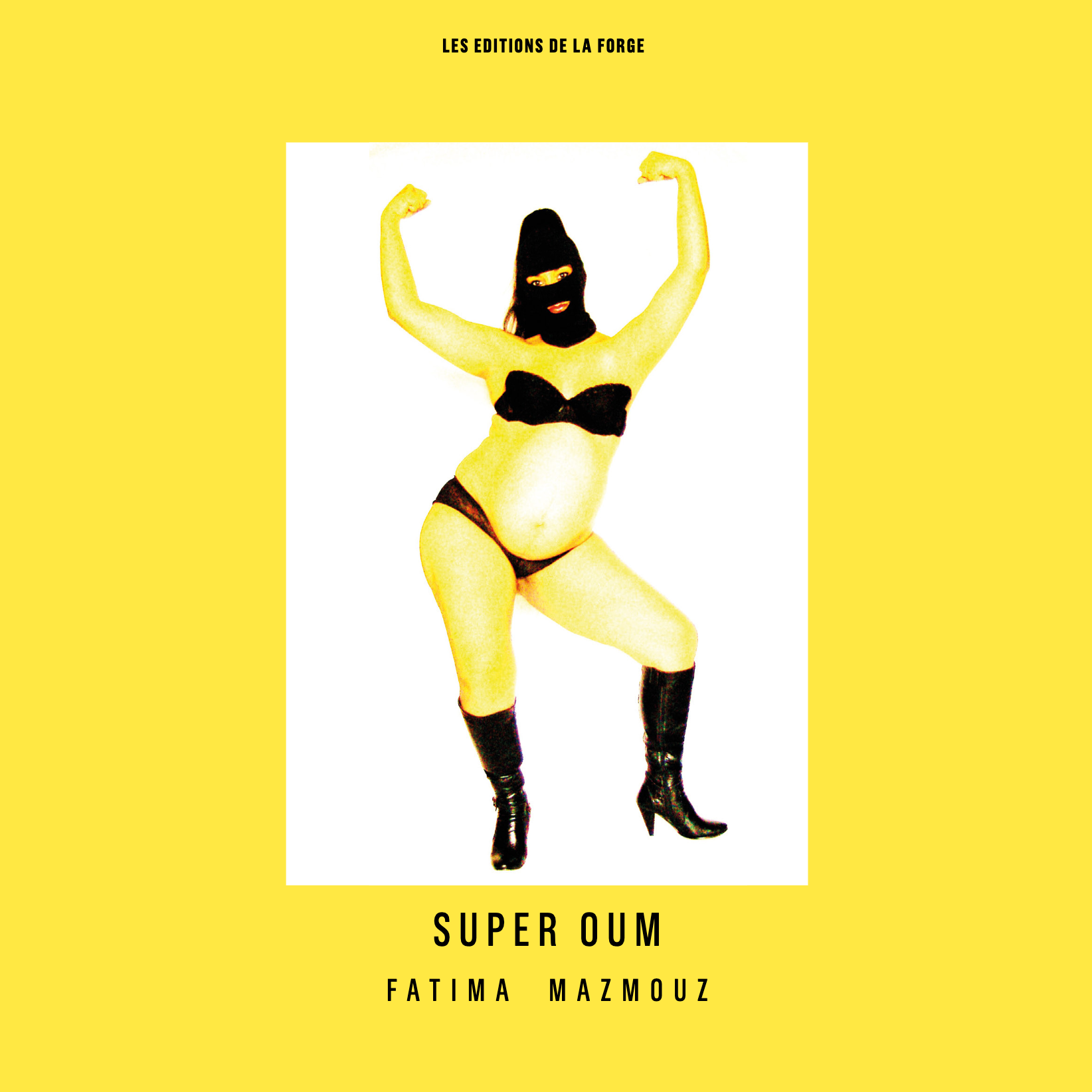 Résistants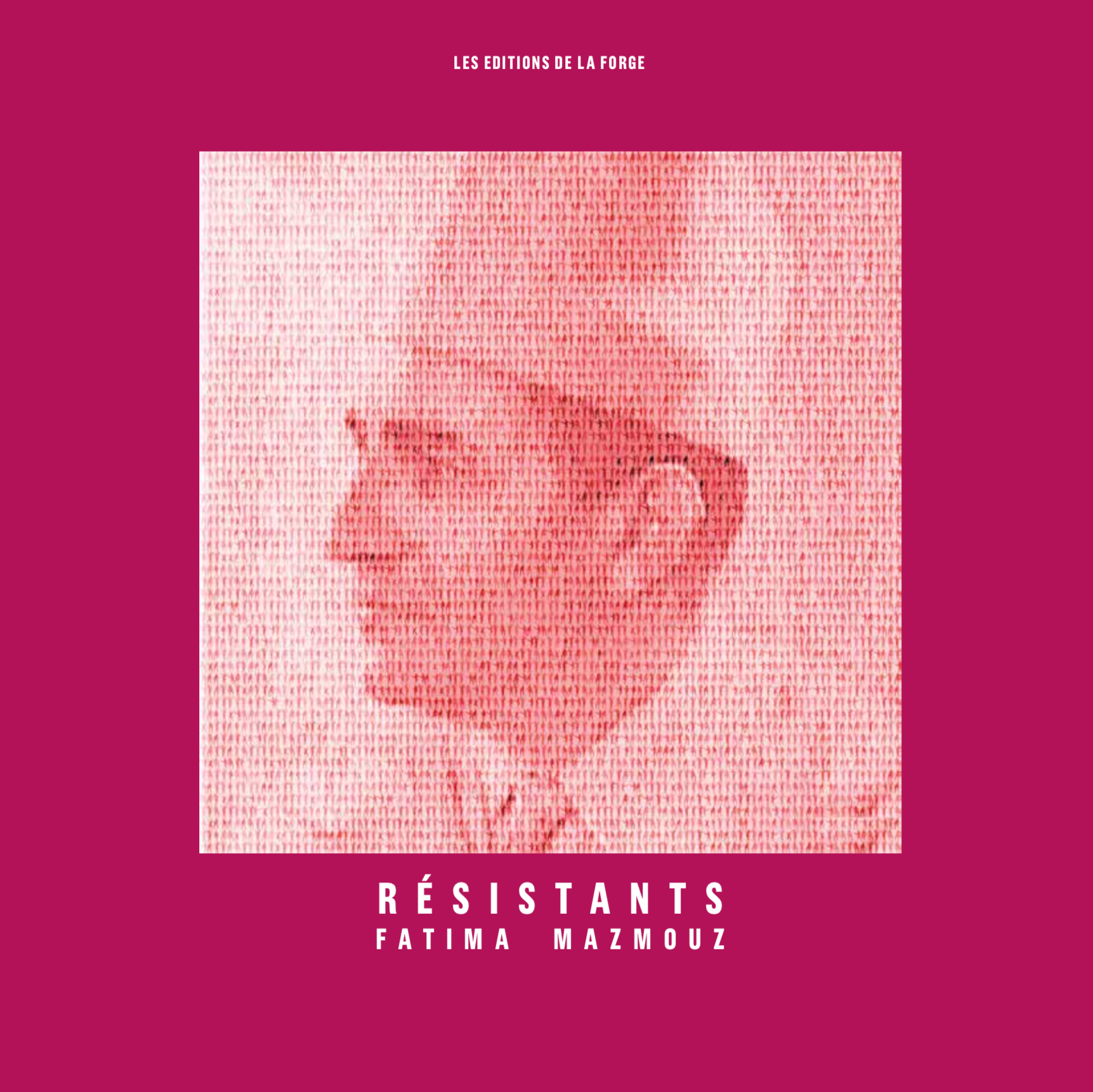 Délit de Faciès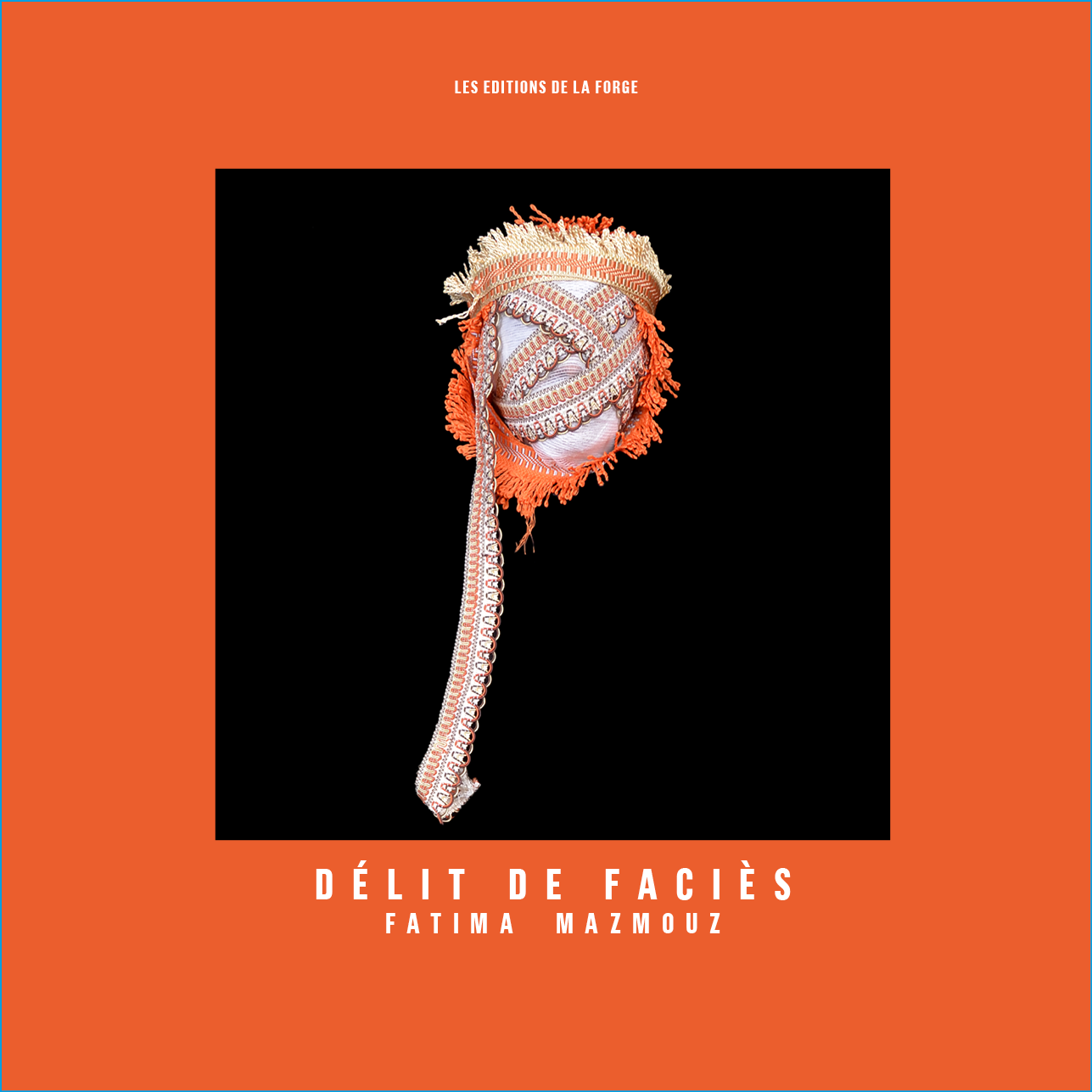 Achetez un Portfolio ou commander un Tirage en qualité Fine Art museum
Sur le site des Editions de la Forge vous avez la possibilité de commander Portfolios et une sélection de visuels sur Tirage Fine Art. Aller sur le site...
---
Some vidéos...
---
---